... y estamos certificados en Odoo 16

Take advantage of the Kit Digital
Nosotros nos encargamos de toda la gestión para digitalizar tu empresa. Líderes en digitalización en Castellon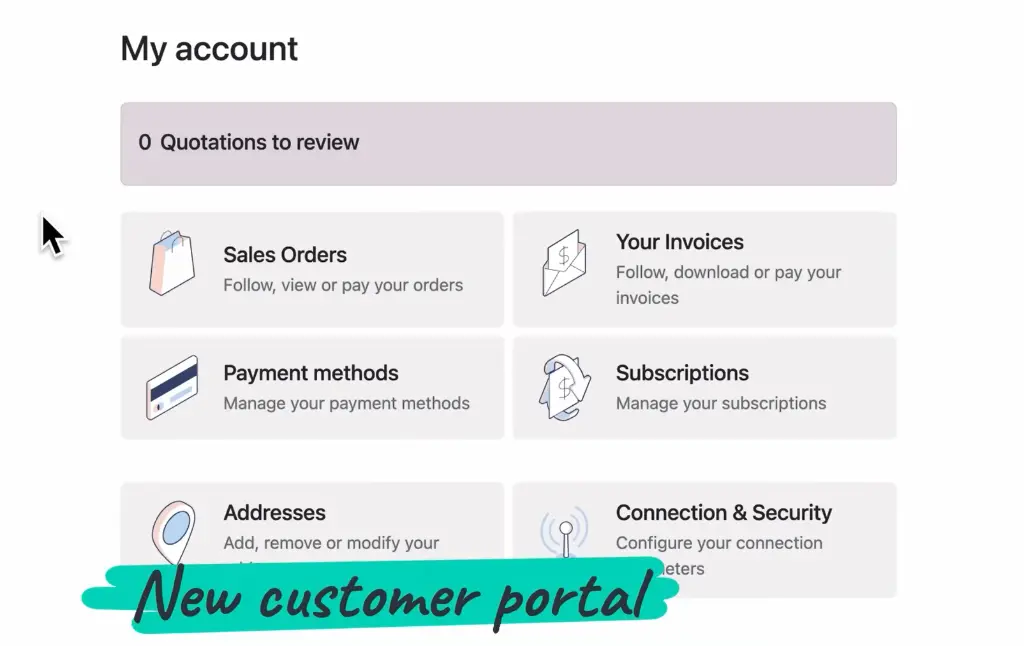 Novedades de Odoo 17

Muchas cosas nuevas: nuevos iconos, mejoras funcionales... ¡y aún más rápido que Odoo 16!

Su fragmento dinámico se mostrará aquí... Este mensaje se muestra porque no proporcionó tanto un filtro como una plantilla para usar.

Potencia en movilidad
Con acceso desde cualquier dispositivo, tendrá acceso a todas las opciones en cualquier momento, sin necesidad de software adicional.
Un ERP con una potencia y seguridad líder en el mercado, y mucho más sencillo y amigable que el resto.
Más de 5.000.000 de usuarios lo avalan.

Simplicidad
Con Odoo tiene todo lo que su empresa necesita, con más de 40 módulos integrados

Eficiencia en su equipo
Having all the tools integrated allows for more efficient management, without the need to integrate other applications

And all with unrivalled security and management of users and equipment

Anterior
Siguiente
​
Various versions

Odoo has 2 editions: Community and Enterprise, each with its own advantages, and the latest version is the 16 version

​
Deployment
We can deploy on your servers, our servers or Odoo's servers
---
​
Our team

GSol has 20 years of experience in consultancy and programming
Nuestras referencias
Estamos en buena compañía
30,000 Apps - 7,000,000 users

In recent years Odoo has positioned itself as an open source alternative to SAP, MS and Oracle, being the fastest growing ERP and boosting its open source App shop, which is available to users and integrators.